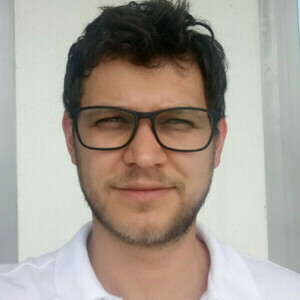 Gerard Kruisheer
Special guest
Lead the development in the UAE of SaferTrident, world's only Semi Autonomous Vehicle (SAV) for Professional Divers. Currently Co-founded Captain AI a company that solves Autonomous Navigation for ships.
His interest in this area of engineering was first stoked while studying Marine Science at the University of Hawaii (UH). During his studies he worked on a team to develop Remotely Operated Vehicles (ROVs). He then went onto work as a lab assistant at the Spatial Data Analysis and Visualization Lab (SDAV ). It is during this time at SDAV (2012) that he gained exposure to machine vision and marine data capture systems.
Gerard Kruisheer has been a guest on 1 episode.
July 21st, 2022 | Season 2 | 1 hr 22 secs

autonomous, computer-vision, data-centric-ai, edge-ml, machine-learning, shipping, vehicles

This week on the podcast I spoke with Gerard Kruisheer, the CTO and co-founder of Captain AI, a company based in the Netherlands working on autonomous shipping out of the busy Rotterdam port.